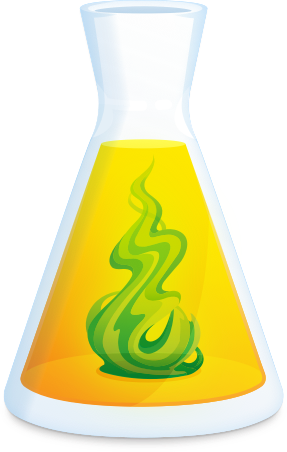 Antidote brings together a grammar corrector, high-quality dictionaries, and language guides that integrate directly with your software. If you write in English or French, make sure to use this powerful writing assistance software suite on your computer, tablet or phone.
Mastering the keyboard has become an essential skill. Learn to type or improve your keyboarding with Typing Pal. Using a test, Typing Pal initially evaluates your strengths and weaknesses before suggesting personalized exercises for you. Practice texts, games and statistics, it's all there!
If your website leaves room for improvement, your readers are sure to be put off. To ensure quality, Druide has created WebElixir. WebElixir scans websites to detect errors in French and English, flag broken links and identify all changes. You receive a quality report after each scan.

Fiction, non-fiction, children's literature and reference works; we are distinctly contemporary, offering our publications in print and digitally. Our authors—be they newcomers or veterans—have the same goals: to transport you, to move you, to make you think and to enrich your mind!
At first glance, pluralizing words in English might look trivially easy. All you need to do is add -s: one word, two words. There are plenty of irregular plural forms too, though, like one child, two children and one mouse, two mice. This Language Matters instalment asks why the final -s is the dominant way to mark plural nouns, but not the only one.
In the modern world, astrology is often treated as a hobby, hovering somewhere between self-help and light entertainment. As the English language shows, though, the possibility that heavenly bodies might shape earthly life was a deadly serious concern for our ancestors.
Neologisms (new words, senses or expressions) are added to living languages all the time, through coinages, borrowings or revivals, and many do not stay relevant for long. Faced with the near-infinite potential of lexical creativity, lexicographers (the people tasked with creating dictionaries) can include only a selection of new words.
View all reports