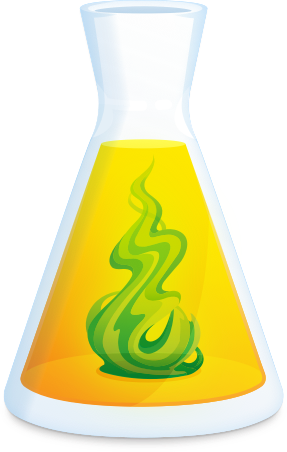 Antidote brings together a grammar corrector, high-quality dictionaries, and language guides that integrate directly with your software. If you write in English or French, make sure to use this powerful writing assistance software suite on your computer, tablet or phone.
Mastering the keyboard has become an essential skill. Learn to type or improve your keyboarding with Typing Pal. Using a test, Typing Pal initially evaluates your strengths and weaknesses before suggesting personalized exercises for you. Practice texts, games and statistics, it's all there!
If your website leaves room for improvement, your readers are sure to be put off. To ensure quality, Druide has created WebElixir. WebElixir scans websites to detect errors in French and English, flag broken links and identify all changes. You receive a quality report after each scan.

Fiction, non-fiction, children's literature and reference works; we are distinctly contemporary, offering our publications in print and digitally. Our authors—be they newcomers or veterans—have the same goals: to transport you, to move you, to make you think and to enrich your mind!
In today's instalment, we look at some words that have stretched and drifted in directions so unpredictable they've rotated a full 180 degrees away from their original connotations.
Place names, or toponyms, are said to be one of the stablest aspects of language, with many toponyms carried down through generations and surviving immense transformations in the civilizations that inhabit them. And yet, there are times when a location changes its toponym or has more than one. For example, should we prefer Eswatini or Swaziland; Czech Republic or Czechia? This Language Matters article investigates why toponyms sometimes compete or change over time.
Modern English is the result of a grand linguistic experiment in creative packaging, in that the roots of its grammar are characteristically Germanic, but its vocabulary is dominated by the classical heritage of Greece and Rome. It's been a long time since English-speaking children learned Greek and Latin in school, but the effects of traditional "Western" classical education are still all around us. Greek and Latin have shaped about half the words English speakers use today, including almost all of our technical and scientific terminology. This Word Stories instalment looks at what can happen when this profusion of Greek and Latin roots gets tangled up in English, for example in the popular temptation to use Latin endings for words that look Latin, like octopus.
View all reports