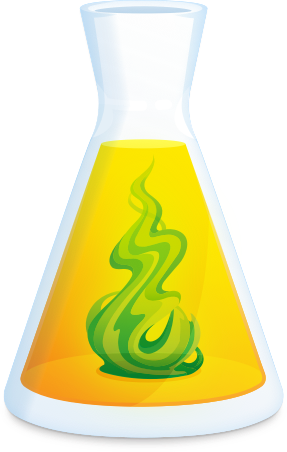 Antidote brings together a grammar corrector, high-quality dictionaries, and language guides that integrate directly with your software. If you write in English or French, make sure to use this powerful writing assistance software suite on your computer, tablet or phone.
Mastering the keyboard has become an essential skill. Learn to type or improve your keyboarding with Typing Pal. Using a test, Typing Pal initially evaluates your strengths and weaknesses before suggesting personalized exercises for you. Practice texts, games and statistics, it's all there!
If your website leaves room for improvement, your readers are sure to be put off. To ensure quality, Druide has created WebElixir. WebElixir scans websites to detect errors in French and English, flag broken links and identify all changes. You receive a quality report after each scan.

Fiction, non-fiction, children's literature and reference works; we are distinctly contemporary, offering our publications in print and digitally. Our authors—be they newcomers or veterans—have the same goals: to transport you, to move you, to make you think and to enrich your mind!
The history of antidotes and elixirs is a world where myth, magic, and medicine intermingle. The 25th anniversary of Antidote seems like a perfect time to explore the ways in which antidotes have fired the human imagination and enriched our language.
Despite their ubiquity and usefulness, contractions are sometimes frowned upon—especially in formal language or in print. This Language Matters instalment outlines some context to keep in mind when it comes to better understanding and using contractions.
Every once in a while, a word that gets passed from one language to another can get passed right back, like a ball in a game of ping-pong. This Word Stories instalmnet shines a spotlight on this phenomenon, by showing how the game can be played out between English and French.
View all reports