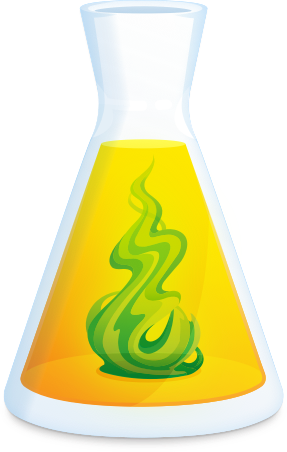 Antidote combines a grammar corrector with rich dictionaries and language guides, all with direct integration into your writing software. Do you type in English or French? Then Antidote is for you! It works with Windows, Mac and Linux, while the dictionaries and guides are also available for iPhone and iPad.
Mastering the keyboard has become an essential skill. Learn to type or improve your keyboarding with Typing Pal. Using a test, Typing Pal initially evaluates your strengths and weaknesses before suggesting personalized exercises for you. Practice texts, dictation, games and statistics, it's all there!
If your website leaves room for improvement, your readers are sure to be put off. To ensure quality, Druide has created WebElixir. WebElixir scans websites to detect errors in French and English, flag broken links and identify all changes. You receive a quality report after each scan.

Fiction, non-fiction, children's literature and reference works; we are distinctly contemporary, offering our publications in print and digitally. Our authors—be they newcomers or veterans—have the same goals: to transport you, to move you, to make you think and to enrich your mind!
When people decide to take a little rest for the sake of their health, they often say they're looking for some "peace and quiet." The association of noise with unrest can be found throughout the English language. This Word Stories instalment explores the longstanding linguistic contradistinction between peaceful quiet and unsettling noise.
Invoking the year is a punchy, concise way to advocate for improvement, but despite its frequent use, it is sometimes criticized for promoting a nonuniversal belief that progress is inevitable and for being a lazy substitute for more rigorous argumentation. So, is it time to move on from it?
When astronomers refer to the famous Almagest written by Claudius Ptolemy, they may not realize they are repeating themselves. Ptolemy's "greatest" work (Greek Megistē) was preserved for centuries in an Arabic version called The Greatest (al-Majisṭī). Saying "the Algamest" therefore amounts to saying "the the greatest". The words discussed in this instalment have all smuggled the Arabic article al- into common English, through various linguistic trade routes.
View all reports
Antidote 10
for Windows, Mac and Linux
Whether you're writing an essay or an email, a simple click of a button will open some of the most comprehensive and useful language resources ever created.