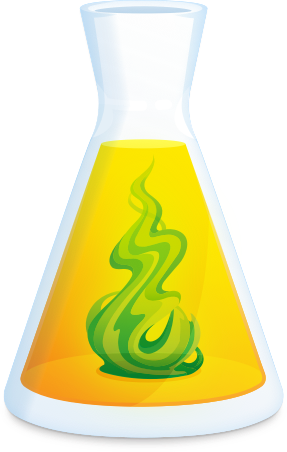 Antidote combines a grammar corrector with rich dictionaries and language guides, all with direct integration into your writing software. Do you type in English or French? Then Antidote is for you! It works with Windows, Mac and Linux, while the dictionaries and guides are also available for iPhone and iPad.
Mastering the keyboard has become an essential skill. Learn to type or improve your keyboarding with Typing Pal. Using a test, Typing Pal initially evaluates your strengths and weaknesses before suggesting personalized exercises for you. Practice texts, dictation, games and statistics, it's all there!
If your website leaves room for improvement, your readers are sure to be put off. To ensure quality, Druide has created WebElixir. WebElixir scans websites to detect errors in French and English, flag broken links and identify all changes. You receive a quality report after each scan.

Fiction, non-fiction, children's literature and reference works; we are distinctly contemporary, offering our publications in print and digitally. Our authors—be they newcomers or veterans—have the same goals: to transport you, to move you, to make you think and to enrich your mind!
In these exceptional times, this month's words are never far from our thoughts. Not only do they dominate the news cycle, but they are an inescapable part of daily life: returning travellers are instructed to quarantine, parts of the world have imposed curfews, while almost all of us are being encouraged to isolate.
"Double is" is widely regarded as non-standard, meaning that it should be avoided in formal contexts. Still, since its usage is so widespread, it is worth examining how it came to be in the first place. How did this needless doubling of a word entrench itself so firmly into our spoken language?
As our regular readers will know, the relationship between our selected words is not always obvious. Even so, this month's offering may appear particularly perplexing.
View all reports
Antidote 10
for Windows, Mac and Linux
Whether you're writing an essay or an email, a simple click of a button will open some of the most comprehensive and useful language resources ever created.