919 Schools Get Antidote for Christmas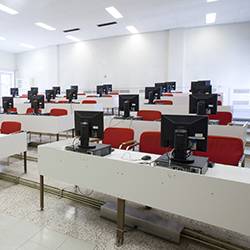 Just in time for Christmas, 919 schools will be receiving a free license allowing them to install Antidote, Druide informatique's flagship writing assistance software, on ten computers.
Druide has promised to donate a copy of Antidote to a school for every ten copies of Antidote sold at retail in Canada and Belgium. The purchasers of Antidote get to choose the winners by voting for the school of their choice. And many voted; no less than 81,235 of them judged that their school of choice could make good use of Antidote's educational potential.
Quebec is home to the majority of the lucky schools, followed by Belgium, Ontario, the Maritimes, and then the western provinces. Since Antidote's first edition appeared in 1996, a total of 3745 schools have shared the privilege of installing Antidote on 32,236 computers. This represents more than 3.4 million dollars in software and maintenance handed out to educational institutions.
Druide is pleased to collaborate with its clients in contributing to the task of teaching and improving the quality of the French language. Antidote is able to provide a valuable service to students, young and old. Its extensive resources for writing in French, primarily designed for the business world, are easy to use and accessible to everyone.
Made up of an advanced corrector, numerous dictionaries, and language guides, Antidote interacts directly with major word processing and email programs on Windows, Mac, and Linux. Antidote 9, unveiled last year, includes a major new feature: an optional module offering all of Antidote's valuable resources in English, with the interface switching seamlessly between the two languages.
Druide informatique produces and markets Antidote, the most complete writing assistance software suite available for English and French, as well as Typing Pal, the renowned typing tutorial application. Druide is also the creator of WebElixir, a quality assurance service for websites, while its subsidiary, Éditions Druide, publishes French-language literature and reference works.